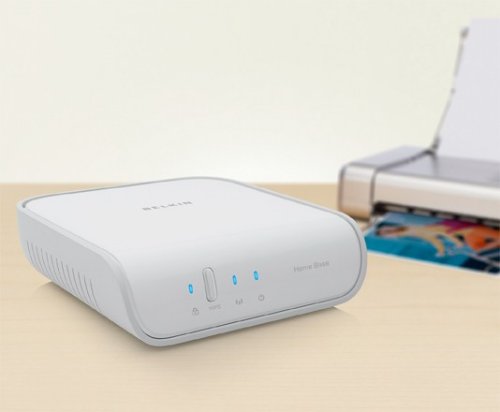 This is something that many of us have been waiting for. A box that adds all kinds of connectivity options to any networked PC, instead of making consumers purchase separate devices to add NAS capabilities and wireless print sharing.
This is that box. Belkin's Home Base handles everything. It includes four USB 2.0 sockets and an Ethernet jack. When connected to your home router, a printer and at least one external hard drive, any machine on the network instantly gets wireless printing abilities and network access to your USB HDDs. But that isn't all. The Home Base can wirelessly backup your connected PCs by itself and it sports an automatic sharing feature so that you can send photos to Flickr without a care.

Only $130 and available today.
Belkin, file sharing, Home Base, printing, wireless