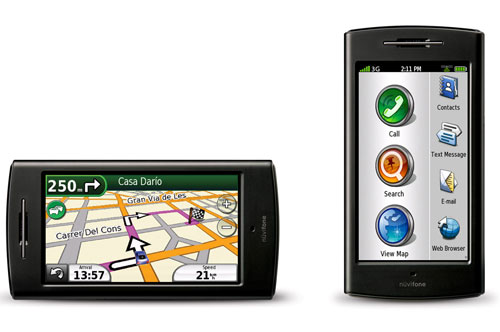 The Garmin nuvifone has been on our radar for a long time now and we already know most of the specs of the G60. What we really didn't know was how much the device would cost and what carrier it would be offered on. AT&T and Garmin cleared up those questions today.
The Garmin nuvifone will hit AT&T at a price of $299 after a $100 mail-in rebate and a new 2-year agreement. The Nuvifone Premium connected Services for the device will cost $5.99 per month and include traffic updates, white pages, weather, movies, local events, fuel prices and more.
The G60′s most prominent feature is the Garmin navigation that has everything you expect from a high-end navigation app. The device is preloaded with maps and POI database. The handset will also have a full HTML browser and a geotagging camera.
G60, Garmin, nuvifone