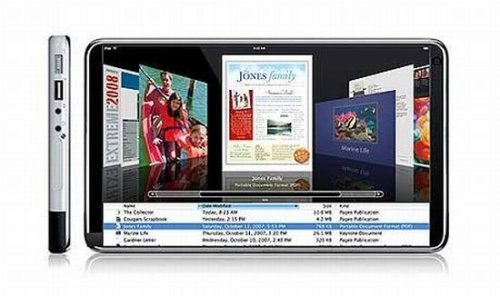 It's been a long and wild ride with the Apple tablet rumors and it isn't over yet. iLounge has itself a reliable source that has revealed more information on the upcoming Apple Tablet.
According to the source Apple is all set to reveal the touch-screen tablet on or before January 19, 2010. Some other tidbits are that Apple has created at least three prototypes. Version 1 has a 7" screen, which was too small. The latest version has a 10.7" screen. It runs iPhone OS, and it looks like an iPhone 3G, complete with a curved back.

It will apparently come in two different variations: one with 3G, one without 3G. For the full details hit the link below.
Apple Tablet, January, launch, rumor