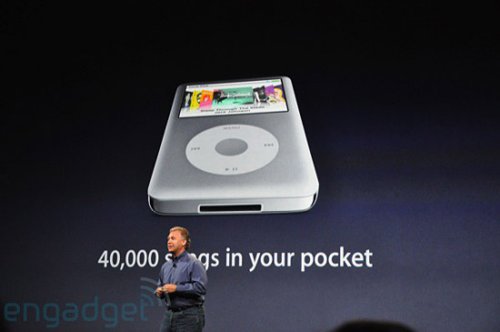 According to Apple, the rumors of the iPod Classic's death have been greatly exaggerated. They proved it by announcing that they will keep the iPod Classic alive, but give it a nice capacity bump.
Up until now the largest size iPod classic held 120GB, but now it will hold 160GB of music. That's like 40,000 songs or 2 Pink Floyd albums. The rest of the good news is that Apple decided to sell it for the same price of $249. So now the classic can rest in storage, not in peace. Put the eulogies down and dry your eyes kids. Uncle Steve loves ya.

Who wants one? Got a warehouse full of tunes?
160GB, Apple, iPod Classic