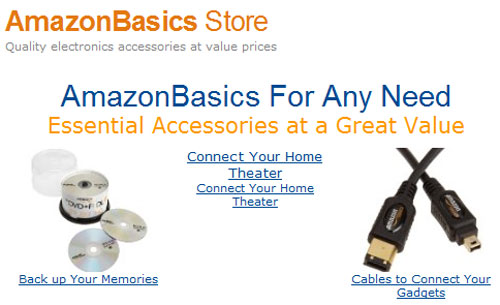 There are a few basic things that people need for their home and office when it comes to technology. Things like cables, ink, recordable CDs and DVDs, and other things of that sort. The problem with massive stereos like Amazon is that it can be difficult to find these basic things and we all want them at a low price.
Amazon has introduced a new line of private branded AmazonBasics gear for consumers that are being sold all in one store to make it easy to find. The AmazonBasics line currently features video cables and blank CDs and such.
Other items will be added to the line in the coming months. The discs and AV cables have several offerings. The cables for instance are available for home theater and for connecting gadgets and computer gear. The cables are even pretty cheap with prices ranging from about $30 to under $5.
AmazonBasics, Cables, cds, DVDs