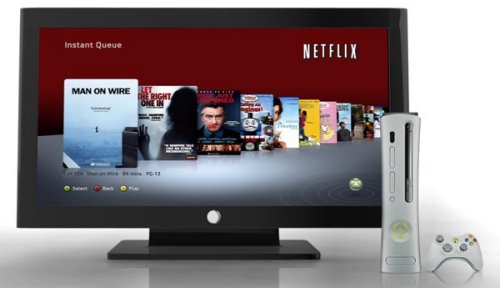 Sorry PS3 and Wii, no Netflix streaming for you. Today we learn that Netflix streaming won't land on Sony's PlayStation 3 or Nintendo's Wii (Not counting PlayOn). Ever. How do we know? Because at the bottom of Microsoft's details on today's Xbox LIVE update, it now states that Netflix Watch Instantly integration is now an "exclusive partnership," with Microsoft.
It even says that the "Xbox 360 will be the only game console to offer this movie-watching experience, available to Xbox LIVE Gold members who are also Netflix unlimited plan subscribers." Who knew that the Microsoft guys had the foresight to lock things down so quickly? Netflix could still find it's way to other consoles in some form, but this sounds pretty definitive to us.

Another point in the Xbox 360′s favor. Does this have you considering a 360 purchase?
console, Netflix, stream, xbox 360