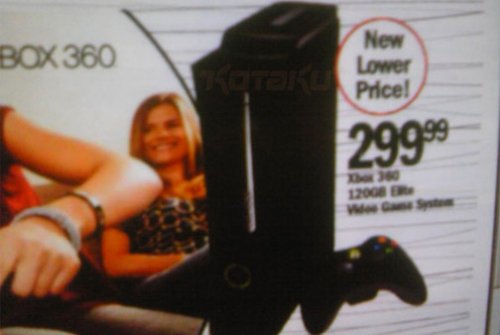 We already knew that the Xbox 360 Elite would be replacing the current Pro model, but a new ad outted by Kotaku backs up those rumors and confirms that the Elite will also be taking over the Pro's $299 price point.
Obviously none of this is official, but the ad shows the date for the price drop as August 30th, so we will likely hear from Microsoft before that date.

So far it's the usual, "Microsoft does not comment on rumors or speculation." Chances are they will announce it next week during Gamescom.
$299, Elite, pro, xbox 360