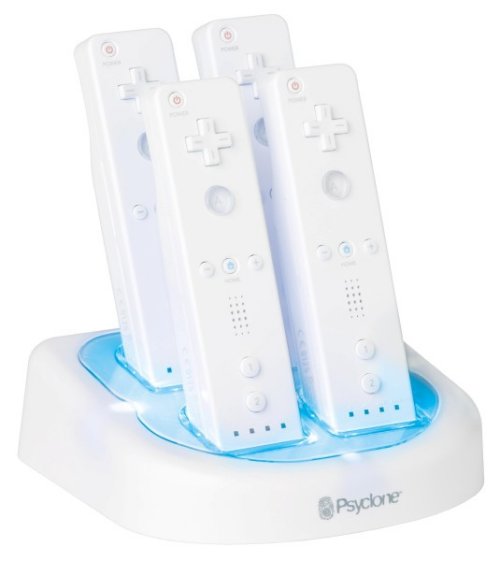 Damn. Owning a Wii is a dangerous proposition. Bad enough that you run the risk of throwing your Wiimote through your LCD, but now the U.S. Consumer Product Safety Commission just announced a voluntary recall of the 4-Dock Battery Recharge Station.
This Recharge Station is available from Target, Toys R Us, and Amazon.com under the Psyclone brand, or from Best Buy under the React brand. The dock has been a silent danger in homes since it went on sale in January, 2008.

If you think you have one of these units:
"Consumers should immediately stop using these recharge stations and contact Griffin International to obtain information on how to return the product and receive a free replacement," said the CPSC.
fire hazard, Psyclone, React, recalled, Recharge Station, Wii