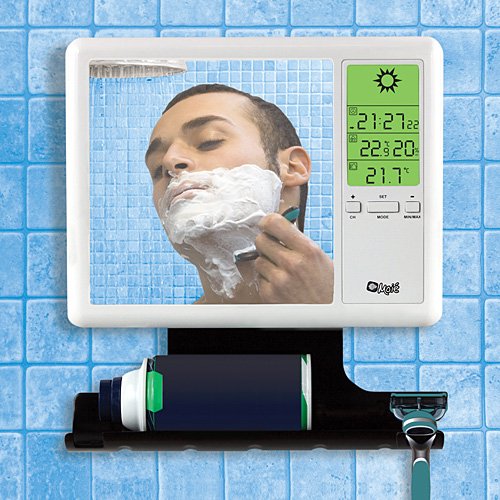 We like combo gadgets that make sense. If said gadget helps you do two things at once, it will save you time and anything that saves time makes your day just a little better. Here's a good one if you need to know the weather first thing in the morning.
This combination weather station and shower mirror features a fog-free coating so the seven-by-seven-inch mirror won't fog up. You also get up-to-the minute weather information taken from a wireless transmitter positioned up to 100 meters away. So get the info you need while shaving.

It gives you time, day and date, plus temperature, humidity and the day's forecast based on barometric pressure.
gadget, mirror, Shower, weather station