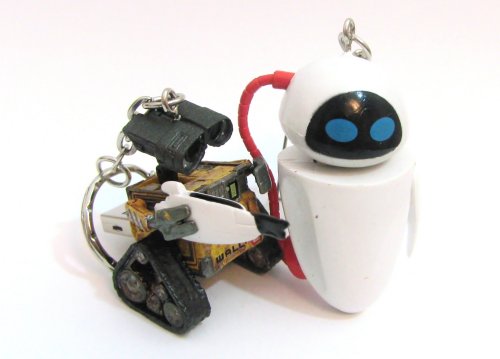 Remember that Wall-E flash drive that we featured awhile back? Well, now he has a companion. I present the EVE flash drive. Made by the same etsy seller who created the original.
You can now get them as a couple, the way Pixar and robot love intended. For $120. Who can resist? Wall-E is holding EVE's pistol arm and defending her in the pic above. These two have a love that knows no bounds and sells movie tickets like nothing else. Now let them store your data.

You know you want them. Go buy it.
Eve, flash drives, robot, USB, Wall-E