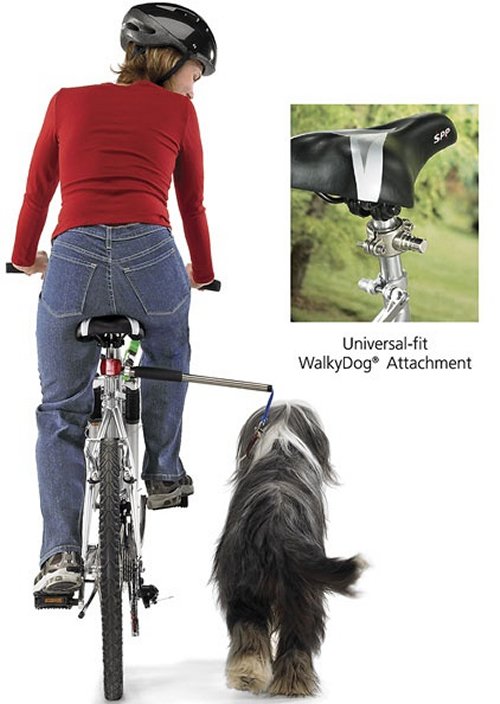 Dogs are man's best friend, though they don't act like it, forcing you to take them for walks and clean up their poop. Screw that. Why walk the dog when you can ride along side of him with Walky Dog? This Italian-designed dog walker allows you to just take it easy. Let the dog worry about how he's going to keep up while you peddle away.
This stainless-steel dog leash attaches to your bicycle seat post to provide a safe, shock-absorbing connection.

Great for training your dog Rocky style.
exercise, walk, Walky Dog