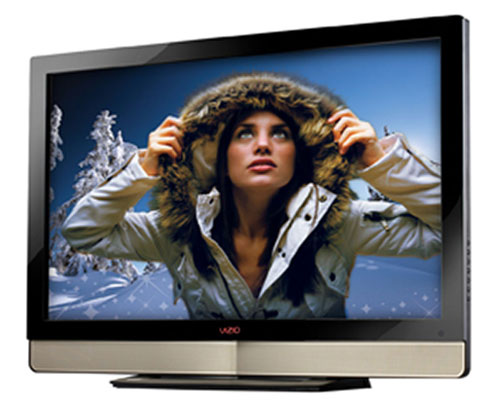 With the economy still in the toilet, many consumers are holding off on big purchases of electronic devices like TVs. Those who are buying are shopping for lower cost products and looking for value over raw features often.
The numbers for LCD TV shipments for Q2 2009 are in and Vizio has grabbed the top spot again in U.S. LCD TV shipment. The firm is tops in the 21.5 to 24-inch, 26-inch, 32-inch, and 37-inch panel size and leads in year over year growth for 40-inch and over 1080p sets.
Vizio holds 21.7% of the entire U.S. LCD TV market according to iSuppli. The second place brand is Samsung with 21.3% of the market, third is Sony with 11.9%, and Toshiba takes fourth with 8.3%. Vizio grew its sales 165% year over year and 10% compared to Q1 2009.
LCD HDTV, VIZIO