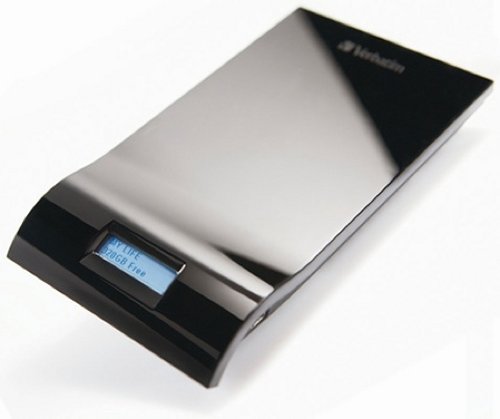 Verbatim has announced its new line of InSight portable USB hard drives. The storage devices weigh less than 6 ounces and are only 6 inches in length. They are also "sleek" and "durable" sporting a "piano black" finish.
The drives are available in 320GB or 500GB sizes. The most interesting feature is the Always On display, which lives up to its name by being always on, displays the drive name and available free space, even when it isn't connected to the computer.

It's available now for $119.99 for the 320GB or $149.99 for the 500GB.
display, drive, InSight, USB, Verbatim