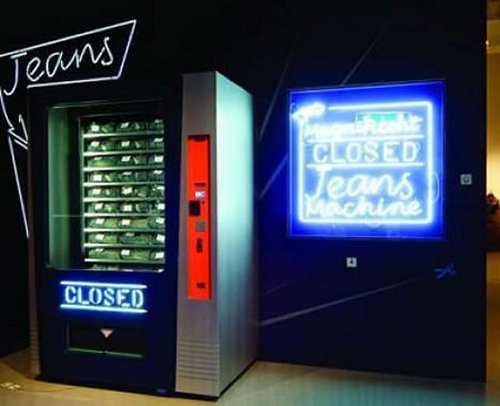 You can find a vending machine for almost anything these days. We've seen our share of strange vending machines, from weird to just practical. We aren't sure which category this one fits into.
I suppose it would come in handy for the traveler who has soiled his Jeans and has to look presentable in a hurry. It's from Hamburg based Closed jeans who set up a vending machine in Florence, Italy to test the concept. If it goes well, they will introduce it in train stations across Europe.

Will it fly? Hard to say. There are no shortages of stores where you can find a pair that fits rather quickly.
closed jeans, clothes, jeans, vending machine