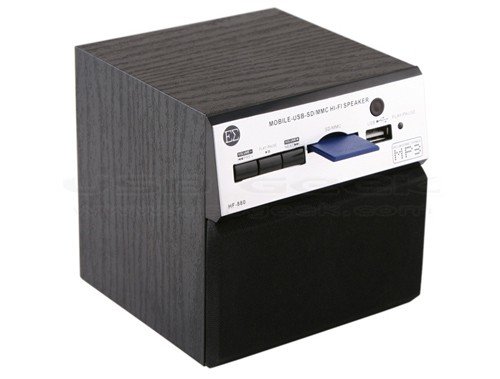 The USB Retro Wooden Speaker / MP3 Player Cube sure brings back memories. This is what gadgets looked like in the old days kids. Retro and wooden. Just insert a flash card or USB drive, and it plays back MP3 files through it's two 3-watt stereo speakers.
It even sports vintage buttons that can skip tracks and pause and comes with a bundled remote. This retro speaker is also rocking a 3.5 millimeter auxiliary input and a built-in rechargeable battery.

All of this retro awesomeness for just $29. How can you go wrong?
retro, speaker, USB, Wooden