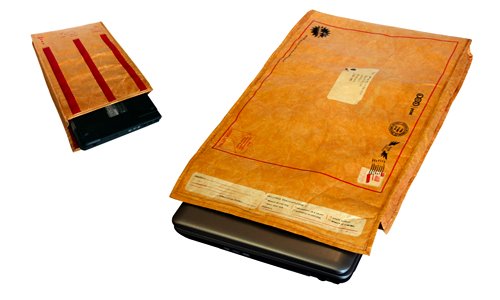 The Undercover Laptop Sleeve is a padded laptop sleeve that helps protect your laptop from damage, while it also protects it from theft. The padded sleeve will prevent your laptop computer from getting banged up and scratched, but what's awesome is that the outside of the sleeve is made to look like an old used padded envelope.
So people will think you have useless paperwork or something else inside. Thieves will pass it by, never knowing that they missed out on a laptop. You can even write on the envelope to make it more realistic.

The sleeve is also waterproof. Pretty good idea.
case, laptop, protection, Sleeve, undercover