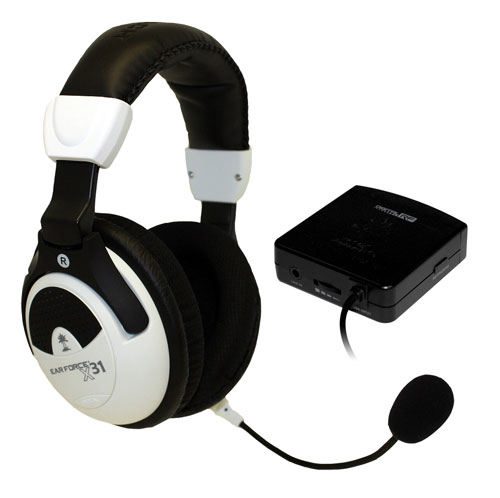 Turtle Beach has been making headphones for computers and game consoles for a long time. The company offers all sorts of other products as well that help gamers and computer users listen to music and watch movies without waking the whole house.
The latest set of headphones from Turtle Beach for the Xbox 360 is the Turtle Beach X31 stereo wireless digital RF gaming headset. The headphones are the replacement for the Turtle Beach X3 headset and allows for digital stereo sound to be sent without wires from the Xbox.
The headset also has a mic for voice chats in game. Chat Boost helps to boost the volume of spoken words in game so they can be heard over the game sound effects. The headset uses 2.4GHz connectivity between the Xbox and the headphones and bass boost and stereo expanded effects are built-in. The headset is available now for $99.95 online and in stores.
Headphones, Turtle Beach, Xbox 360