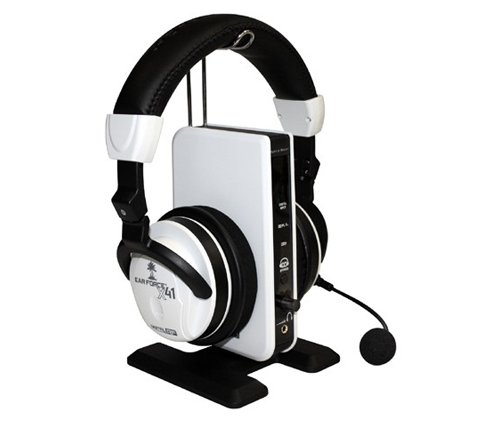 Turtle Beach has introduced a new gaming headset for the Xbox 360. The third-generation Ear Force X41 features digital RF wireless CD-quality sound, 3-D positional audio and an advanced chat booster. This good looking headset is also compatible with other gaming consoles and can even be used as a home-theater accessory. The adjustable boom microphone is removable, keeping it out of the way when you're not using XBOX LIVE chat.
This headset also features Dolby Pro Logic IIx and digital 2.4 GHz RF wireless technology for low-latency, uncompressed, CD-quality sound without background hiss and other interference.

The Turtle Beach X41 headset will arrive in September for $200.
Ear Force X41, headset, Turtle Beach, xbox 360