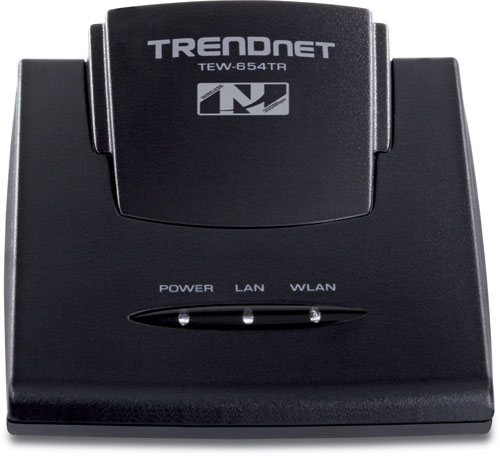 One of the things that I often wished I had when I was traveling was a wireless router. The fact of the matter is that most wireless routers are so large that you can't easily travel with them. TrendNet has unveiled a new wireless router designed for travel.
TrendNet has announced what it claims to be the world's smallest travel router capable of 300Mbps speeds. The device is called the TEW-654TR and it measures in at a scant 2.5 x 3.25 x 0.75 inches. The device may be small but it offers the features you expect on a router including a reset button, power port, and a WAN port along with an LED display for status.
The router also supports both Access Point and AP Client modes for advanced users. The router ships with a 3-foot Ethernet cable and can be powered by the computers USB port for mobile use. The device will retail for about $75.
router, travel, trendnet