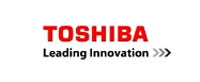 I always knew that Blu-ray would win the format war with Sony on its side selling the PS3. The PS2 helped get the DVD player into the homes of gobs of people and I figured the PS3 would do the same for Blu-ray.
Toshiba was the main backer of HD DVD and when its format was defeated it stayed out of the HD format market for movie players. The company decided this year to get back into the HD payer market and has announced that it has applied to be part of the Blu-ray disc association.
Toshiba says that it intends to produce digital products using Blu-ray drives including BD players and computers using BD drives. The products will be on the market this year. Details on the products along with launch dates are unknown at this time.
Blu-ray, Toshiba