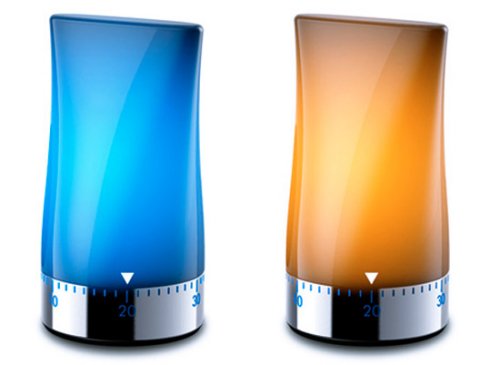 When the apocalypse comes. Not if, but when, you are going to want a reliable light. Your home will have no power by which to defend yourself from robots or zombies. You'll want the Time Your Light concept.
It gets its power mechanically, working like a windup doll. Just give it a twist and you have light. But is this just a timer with a light or a light with a timer? We just hope it doesn't tick and give you away with typical wind up noise.

The colors are cool.
concept, lamp, light, Time Your Light, wind up