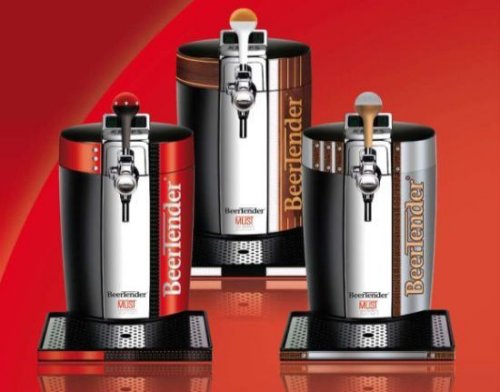 When you make the leap to installing a beer tap in your home, you better make it classy. Otherwise you are just a lush. When you class it up, you can get away with calling it "refined taste" or eccentric". The Beertender is the way to go.
It will cost you $638 and for that price you can get a mini beer tap that's all class in leather and wood. All you need to do is drink up. Even if you act like a total slob, this thing says that you simply like your beer in style. Who can argue with such elegance?

Yes, the Beertender makes it ok to drink up.
drink, Home, Tap, The Beertender