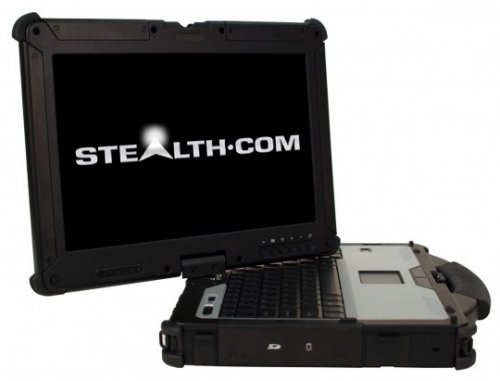 Stealth Computer has unveiled their latest notebook, the NW-2000. This one is a rugged hybrid laptop/tablet based around Intel's 1.06GHz Core 2 Duo. When I say tough, I mean Mr. T tough. Fool. It features a 13.3-inch sunlight viewable resistive touchscreen and MIL-STD-810F, shock & vibration compliance.
Some other features are: 2GB of RAM (maximum 4GB), 160GB shock-mounted hard-drive or optional SSD, and a spill-resistant keyboard. This baby can handle a drop from 91cm onto a wood-covered concrete surface 26 times in a row and still function. How's that for tough?

You also get standard WiFi a/g/n, Bluetooth, gigabit ethernet and GPS, with optional HSDPA, a DVD burner, PC card slot, fingerprint scanner and TPM security module. You can expect 6hrs from the 7,800mAh battery. The Stealth NW-2000 is available to order now for $4,895.
convertible, Notebook, NW-2000, rugged, Stealth, Touchscreen