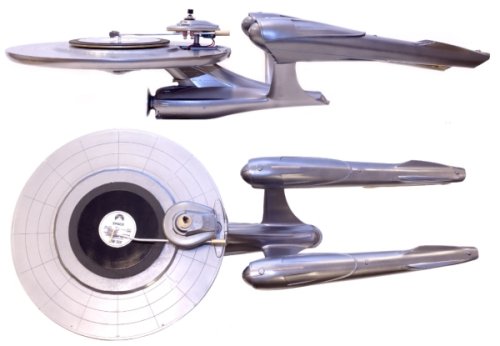 This Star Trek Enterprise record player was designed from the NCC-1701 version from the new Star Trek movie and uses the saucer section as the turntable, sending your music where no man has gone before. Sadly it's not real and was just designed to make us all drool, along with 24 other funky looking Enterprises.
There's an Enterprise on roller skates, a creepy insect Enterprise and more. You'll never look at the ship in the same way again. Look, I'm a dork and I really want this Enterprise record player. So somebody create it already.

Please. I need this.
[Startrekmovie] VIA [GV]
design, enterprise, ncc 1701, record player, Star Trek