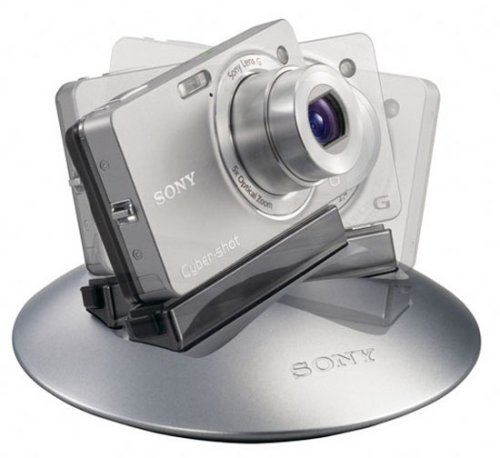 Sony has introduced the Party-Shot personal photographer. The camera dock is designed to work with the DSC-WX1 and DSC-TX1 Cyber-shot digital cameras and can be programmed to tilt up to 24 degrees and pan a full 360 degrees to capture any subject you like.
It might not put any paparazzi out of work, but it's definitely a step in the right direction. It can also detect faces and then take a decent photo. It will cost you $150 and will be released in September.

This one brings us one step closer to full robotic cameras.
automated, camera, Dock, Party-Shot, photo, Sony