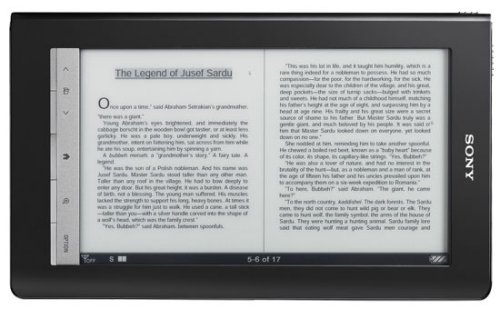 Sony just released its Reader Daily Edition wireless model that sports 3G. The Daily Edition is the latest in its line of Readers, along with the Reader Pocket Edition and the Reader Touch Edition. The Reader Pocket Edition has a 5″ electronic paper display and comes in navy blue, rose and silver for $199.
The Reader Touch Edition sports a 6″ touchscreen panel in red, black or silver for $299. The newest, the Reader Daily Edition lets you stay connected wirelessly through AT&T's 3G mobile broadband network to Sony's eBook store. The Daily Edition Reader will be sold through a bunch of retailers incuding Best Buy, BJs, Borders, Sam's Club, Staples, Target, Toys "R" Us and Wal-Mart.

It features a 7″ wide touchscreen display, with a high contrast ratio and 16 levels of grayscale. It will sell for $399.
Daily Edition, reader, Sony