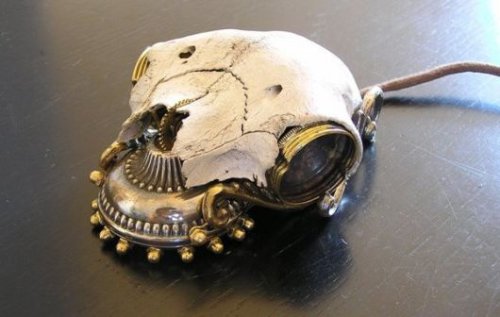 Usually I see a good steampunk designed gadget and I want it. On this one I think I'll pass. But if you are a member of the Addams family or the Munsters, this may be your ideal point and click device. Even the mouse made from real mouse parts wasn't this creepy.
This morbid monstrosity of a mouse was created by steampunk artist Ivan Mavrovic. On his site, he says, ""the sheep dyed naturall death". Well that may be somewhat comforting for the sheep, I don't want to push this one around all day. Makes me feel sheepish.

It's ok to shiver a little just thinking about using this mouse. Go on, get it over with.
art, creepy, DIY, mod, mouse, sheep, skull, steampunk