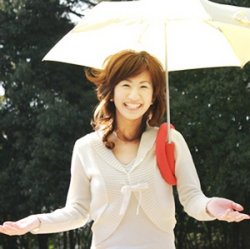 Umbrellas are a pain to use. It's like your umbrella is holding your hand hostage, keeping you from doing important tasks like texting, fixing your hair or flipping some dude off. If only you had use of that hand while keeping the rain off of yourself.
Well now you can go hands free thanks to Japanese Superstore Tokyu Hands and the Shoulderbrella. Just unscrew the end of your umbrella and stick it into the Shoulderbrella. Then just wrap it around one or both of your shoulders like a harness.

Of course being so attached to it, you may just get carried away in a strong gust of wind. so be careful. It will cost you $25.
hands-free, Shoulderbrella, umbrella