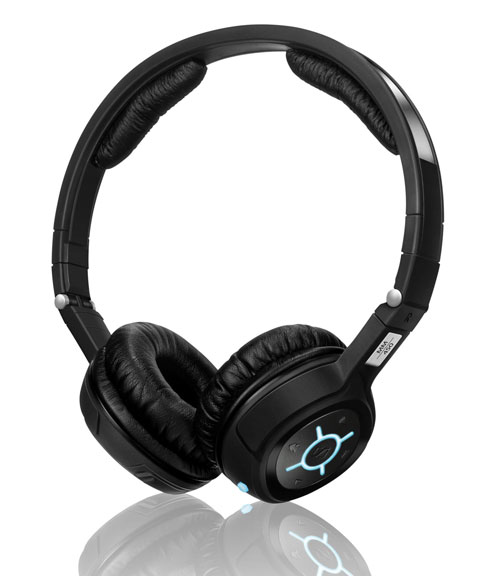 If you travel a lot by air, you probably have invested in some sort of noise canceling headphones. The constant drone of the jet engines and that person next to you telling their life story can get old very quickly.
Sennheiser has unveiled a couple new Bluetooth headsets including one that is designed for the frequent traveler. The headsets are the MM400 and the MM 450 Travel. Both headsets are designed to work with smartphones and other devices. Both headsets fold flat for traveling.
The MM450 travel also offers NoiseGuard to block 90% of unwanted background noise electronically. The headset also features TalkThrough that allows you to hear people talking to you without removing the headphones. Both headsets will ship in September at an undisclosed price.
Bluetooth, Headphones, Sennheiser