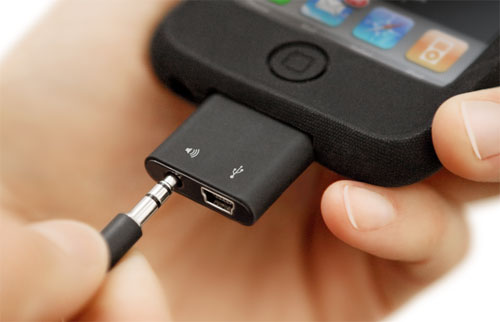 One of the things that I never liked about my iPod and the iPhone was that you always had to carry that Apple charge and sync cable with you. I would like to be able to take a plain USB cable with me that would allow me to charge several of my gadgets with one cable.
A new device called the PocketDock from SendStation has been announced that allows you to charge with a normal mini USB cable and connect the iPod to your home stereo. The device plugs into the charge port of your iPod and offers a 3.5mm output and a mini USB plug.
The PocketDock is Made for iPod certified and has a 30-pin docking connector. The device is about the size of the iPhone charger at 7mm x 25.5mm and weighs only 4 grams. You can pick one up now for $29.95.
Dock, iPod, SendStation