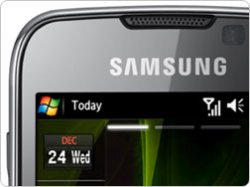 It's not the phone itself, it's what the phone's software can do for you. Apple proved that with the Apple App Store. Now BlackBerry is doing it too. And now Samsung has an App Store. The portal will have its own native client and will have unspecified "content guidelines" to decide which apps hit the store.
Just 300 apps will be available on launch and will focus primarily on games from Capcom, EA, Gameloft and others, although Samsung will have apps from Handmark. Another 2,000 some apps will arrive before the end of the year.

Smart move by Samsung.
App Store, mobile, Samsung