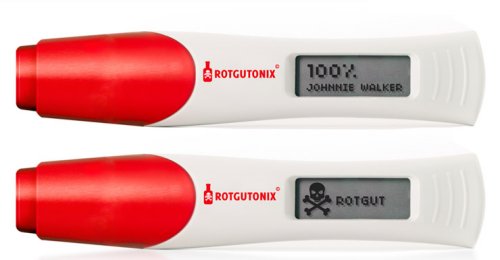 Do you want to make sure that the alcohol in your drink is worth drinking? The Rotgutonix is a chemical sensor that will test the quality of the alcohol in your glass and let you know if there is "rotgut". And if your bartender can be trusted.
How else are you going to make sure you are getting the good stuff? Maybe they are just selling you the cheap stuff. Just dip the Rotgutonix into your drink and if it's good, it will display the type of alcohol or brand on the device. If it's bad, you'll get a skull and cross bones showing that your drink has rotgut.

It's like a lie detector for your bartender.