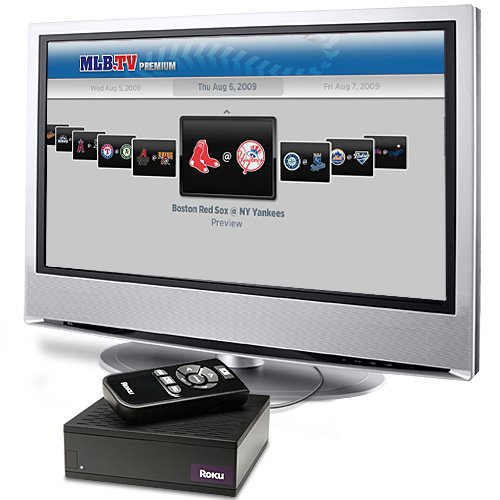 Roku users now have something else to smile about. In addition to Netflix and Amazon on Demand, Roku users can now access baseball games from premium MLB.tv accounts. This means live, out-of-market games as well as on-demand games from the past week.
The downside is that you have to be a subscriber of the paid MLB.tv service, which costs $35 for the remainder of the 2009 season. But chances are that if you are a subscriber already, then you are a serious baseball fan, so it's probably worth it. The Roku box would be a great way to get on-demand and live baseball on your TV.

According to MLB.tv, the picture is HD quality.
baseball, Live Streaming, MLB Games, Roku