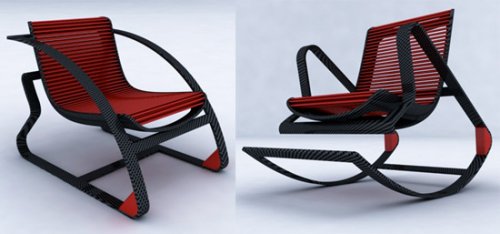 Rocking chairs are great for just kicking back and relaxing, but I don't own one because I wouldn't use it very often. I would just use it a bit, then go back to my armchair. Now if I could convert that rocker into an armchair, that would be perfect. "Fotel" by designer Peter Vardai does just that, and in only 20 seconds.
Optimus Prime ain't jack if you can't sit on him. Eat it Optimus. This design concept features a carbon fiber frame with springy and comfortable elastic bands on the seating surfaces. It looks pretty sweet and modern too.

We hope this can be in our homes one day soon.
Armchair, chair, concept, design, rocking