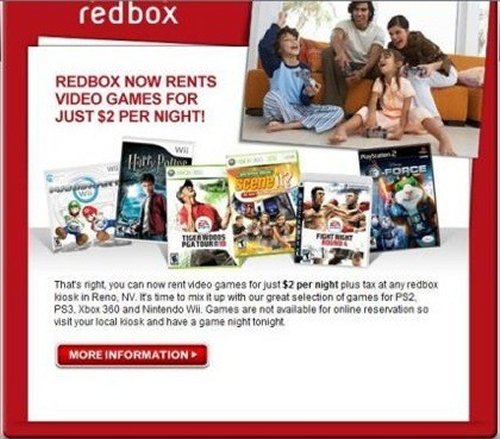 If you're a fan of Redbox and have been hoping for some video game rentals kiosks, then you will love this news. It's happening. For $2 a night, you can rent games for Nintendo DS, Wii, PS2 and 3, and Xbox 360. That's not a super awesome price compared to Blockbuster, but it's not bad.
Right now the game selections are slim, but that should improve quickly, so no worries. At the moment it's only in the Reno, Nevada area. But like their selection of games it should expand in no time.

That should help get you gaming in this economy.
2, Redbox, rentals, video game