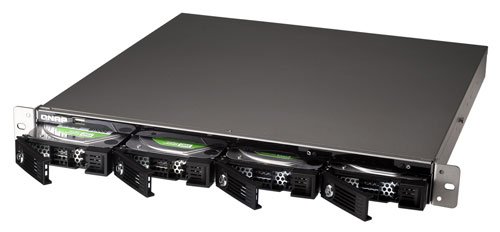 Today QNAP Systems announced two new Turbo NAS servers that target enterprise and corporate environments. The TS-439U-RP and the TS-439U-SPK both have four drives and can work with 1U racks and are hot-swappable.
They can hold up to 8TB using 2.5-inch or 3.5-inch hard drives and have a 1.6GHz Intel Atom processor along with 1GB of RAM for 87.3MBps transfer speeds. Both can be set up in RAID 0, 1, 5, 6 and 5+ configurations and also have iSCSI Target service and dual gigabit LAN ports.

Both will work with Windows, Mac, Unix and Linux and offer AES 256-bit encryption. Both are available by the end of the month, Pricing is unknown at the moment.
NAS, qnap, Servers, turbo