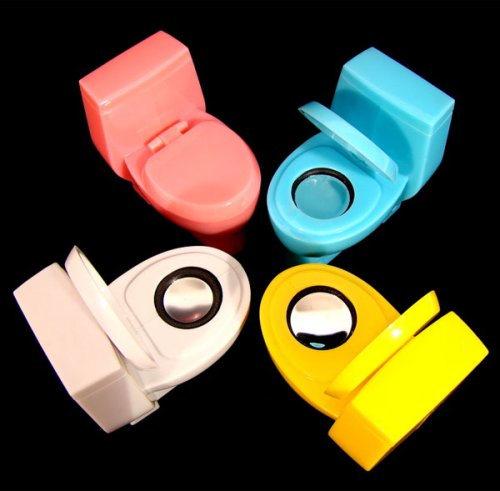 When your music sounds like sh*t, you might as well flush it down the toilet right? Let's face it, speakers shaped like toilets probably have a sound to match the shape, but if you're buying these, you probably just like toilet shaped things.
Only $14.99 each. Like your music, your cash will get flushed away. I'm guessing this is aimed at the crowd who puts broken toilets on the lawn as planters. Seriously, would any of you buy this?

I mean maybe if I believed in fairies or something, I would maybe trick them into electrocuting themselves with this thing, but no toilet speakers for me.
portable, Speakers, toilet