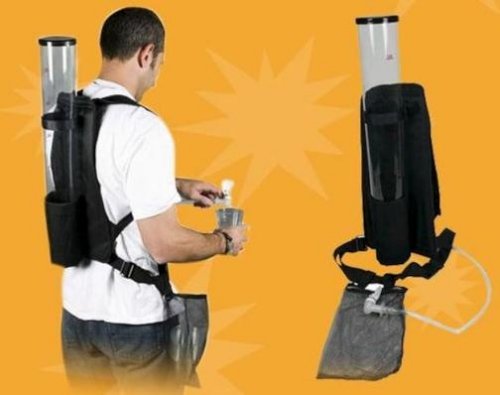 The Portable Tap Dispenser is a backpack with a dispensing tap that holds whatever brew you choose. It keeps the party firmly on your back. It also has a cupholder. Not since ghostbusters have backpacks been so cool. I don't know about you, but I would rather be drinking than catching ghosts. Still, don't cross the streams, that would be bad.
We don't know what the capacity is, but it looks big enough to get you good and drunk. Maybe then you'll see ghosts and try to catch them with beer. It will cost you $35.

That's a steal for a backpack that can get you drunk.
backpack, beer, dispenser, portable, Tap