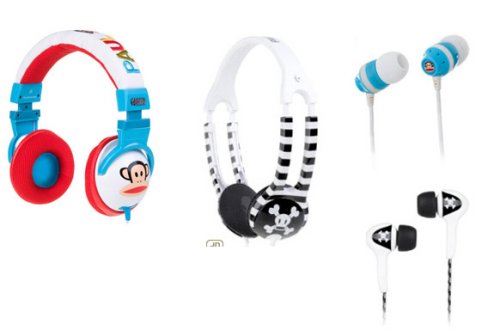 If you have a Paul Frank iPod case, you might want to think about matching it up with a pair of these Paul Frank headphones and earphones. The way we see it, there's either Paul Frank and his monkey, or Hello Kitty. Which side are you on?
Paul Frank and Skullcandy have teamed up for this artists series of headphones and earphones featuring Paul Frank's Julius and Scruvy characters. They are available in different funky colors and shapes. The prices range from $21.95 to $54.95.

Pretty funky designs.
earphones, Headphones, Julius, monkey, Paul Frank, skullcandy