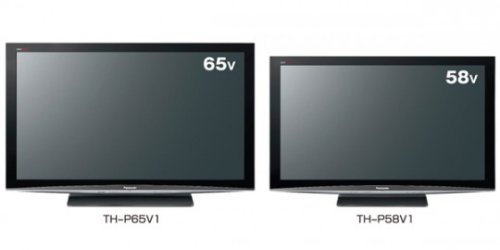 Panasonic Japan has announced two new plasma HDTVs, the 65-inch TH-P65V1 and the 58-inch TH-P58V1. Both feature Panasonic's latest neoPDP panel technology with a contrast ratio of 40,000:1, along with the usual VIERACast streaming media and internet widgets. Both also feature an SD/SDHC card slot so you can play back video, pictures and music, even AVCHD footage directly from an HD camcorder.
There's also 1080/24p Full HD support, plus a virtual 5.1 surround sound system. It also sports a cool CCTV feature that integrates with up to four different wireless security cameras.

Both models will be available on September 15th, when we will hopefully get a price.
58, 6.5, Panasonic, Plasma, Viera