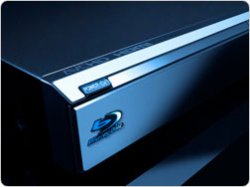 Panasonic is making a lot of people happy today. This morning it gave all of its Viera Cast Blu-ray players support for Amazon's Video On Demand service. The feature lets the company's more advanced disc readers from 2009, stream purchases and rentals directly from the reader without needing storage for a complete copy. You don't need a matching Panasonic TV and it supports HD with a fast connection.
An update to add Amazon's service should be available for free today and will go well with existing support for Picasa photos, YouTube videos and the other services already available on the Blu-ray players.

Aren't you glad you bought that Viera?
Amazon, Blu-ray players, Panasonic, vod