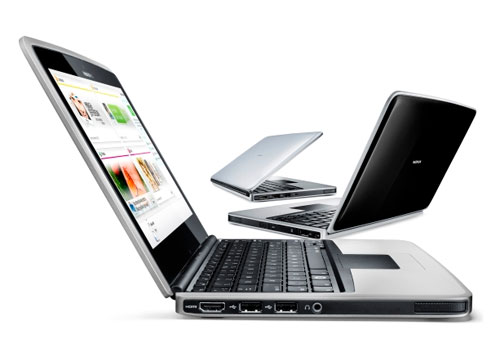 There are only a few categories in the consumer electronics market that are still doing well during the global recession. Two of the most robust categories are netbooks and smartphones. Netbook sales are booming and most computer makers and several companies who aren't computer makers are getting in on the action.
Nokia has finally announced the netbook it has been teasing in meetings for a while. The machine is called the Nokia Booklet 3G. The big claim for the netbook is that is has 12 hours of battery life.
Nokia says that the netbook weighs 1.25 kg and is only a bit more than 2cm thick. The machine has integrated 3G/HSPA connectivity along with Wi-Fi. Other features include 1GB of RAM, 160GB HDD, and an HDMI out. The screen is HD capable and the machine has an HDMI output. The only details we don't know at this point are the CPU used and how much the machine will sell for.
Netbook, Nokia