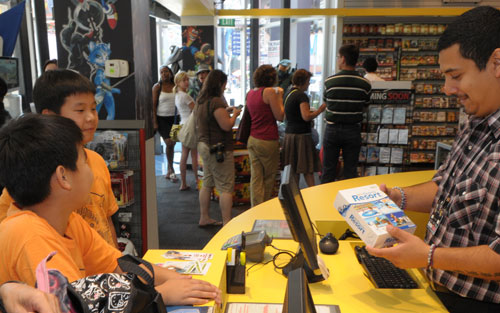 Typically, the games that consoles come with aren't things that most of us find interesting. When I bought my Wii, I didn't think much about Wii Sports being a cool game. As it turns out, I spend more time playing Wii Sports with family and friends than I do with any other game I own for the Wii.
The follow-up to Wii Sports, Wii Sports Resort, is now shipping and Nintendo has announced that the game is selling very well indeed. Nintendo says that between July 26 and August 3 it sold 500,000 copies of Sports Resort in the U.S. alone.
Considering that the game requires the Motion Plus accessory and only ships with one of them, I bet sales of the Motion Plus accessory went up with the sales of Sports Resort. Nintendo says that it has sold one copy of Sports Resort every 1.5 seconds since it launched.
Nintendo, Wii Sports Resort