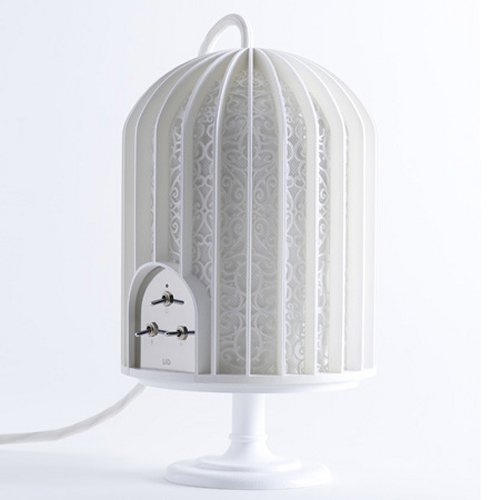 Japanese company Nendo has designed this wireless home speaker that matches the crazy old lady decor of white lace and bird cages everywhere. It also works via Bluetooth and is available in black or white. Guess which one your grandmother would choose. The Music Cage comes in just one size with some retro chrome switches like in the old days.
It can be displayed on a table or suspended from the ceiling. If you gift one of these to your grandma, expect a call asking where her bird went and why she can't get in to put newspaper on the bottom.

This one is for the birds.
bird cage, Bluetooth, Music Cage, nendo, speaker