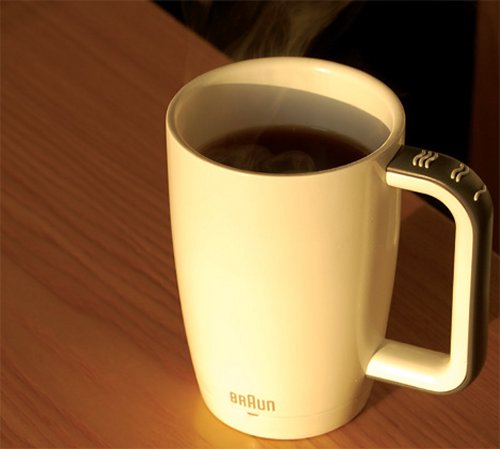 Filling a mug is something that people with sight take for granted. For the blind it presents a challenge. Spills can happen when you can't actually see the level of liquid. Of course clean up is challenging for us all and something that we would rather avoid if possible.
Well, this Braun Bell concept mug solves the problem in a unique common sense way. It chimes when the liquid hits one of three levels within the mug, allowing a blind person to know when their cup is filled to the level that they want.

That may seem like nothing to you, but it's a big help to the blind. We hope to see this one enter production.
blind, concept, Kitchen, mug, prevents, spills