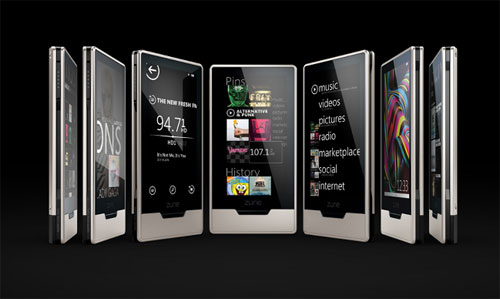 Leaked images and all sorts of rumors have run rampant about Microsoft's Zune HD. The device is the latest Zune PMP from Microsoft to try to combat the Apple iPod. The Zune HD is aimed directly at the iPod touch.
Microsoft announced today that the player is set to hit store shelves on September 15 and is available for pre-order today. The HD will be offered in 16GB and 32GB capacities and is the first touch screen Zune player.
The 16GB Zune HD will be offered in black and the 32GB will come in platinum color for all pre-orders. When it launches consumers will be able to buy at Amazon, Best Buy, Walmart, and directly from Microsoft. The player will ultimately be offered in five colors and be available with ten engravings from guest artists. The 16GB Zune will sell for $219.99 and the 32GB will sell for $289.99.
Microsoft, pmp, Zune HD