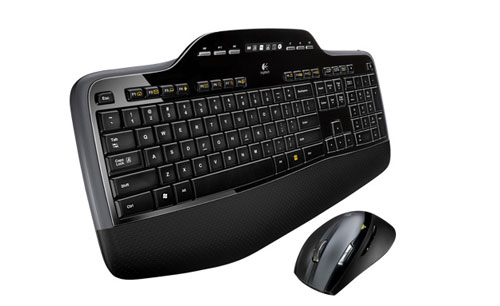 Some of the best keyboards and computer mice I have used have been from Logitech. In fact, I am typing on a Logitech keyboard right now and I use a Logitech G15 for my gaming machine. The company makes gobs of peripherals that are among the best you can get.
Logitech has announced its latest wireless desktop called the MK700. The desktop features a mouse and keyboard that are designed for comfort. The keyboard has Incurve Keys with concave key tops to help position your fingers and softly rounded edges to allows your fingers to glide between the keys.
The keyboard also has a padded wrist rest and features an LCD display that shows battery status and other items like if the caps lock is on. Logitech says that the batteries in the wireless keyboard are good for three years and the mouse is good for a full year per set of batteries. The mouse features Logitech's hyper-fast scrolling for flying through long web pages or documents.
Logitech, Wireless Desktop