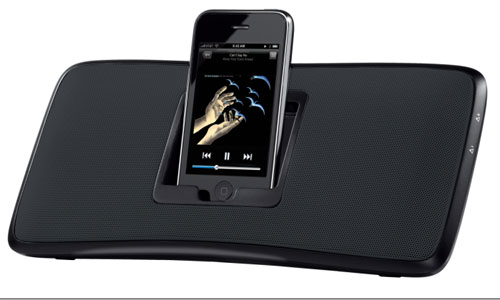 When I hear the name Logitech, I immediately think of mice and keyboards. That's not all the company is about though. Logitech also makes all sorts of other gear from remote controls to speakers for computers and headphones.
Logitech has announced a couple new iPod and iPhone speaker docks. The S315i is the coolest and has a rechargeable battery inside to allow you to play your music wherever you are. The dock is good for 20 hours of music playback per charge in power-saving mode and charges your iPod or iPhone while the music plays.
The Logitech Portable Speaker S125i is an entry-level speaker that is aimed at the first-time iPod owner. It can charge and play tunes from any dockable iPod or other players with a 3.5mm headphone jack. The speaker is powered by four AA batteries and can play for up to ten hours per set of batteries. The S315i will sell for $129.99 and the S125i will sell for $69.99. Both docks are expected to ship this month.
iPod, Logitech, speaker