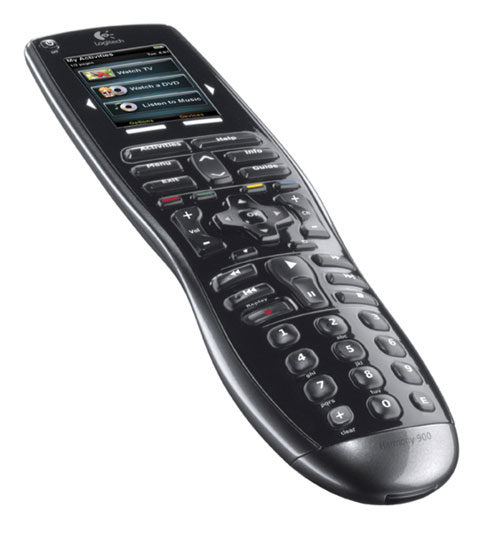 I have shed all my remote controls for my various components inside my entertainment center and have been using the Logitech Harmony One since it debuted. I will never go back to using the five or six separate remotes that the One replace on my coffee table.
As cool as the One is, the one catch was that the device wasn't really intended to work components in other rooms. This is a big deal if you like to hide your gear away inside a closet or behind closed doors. Logitech has announced a new universal remote today called the Harmony 900. The 900 looks just like the One with the same design and button layout.
The difference is that the Harmony 900 ships with an RF extender that has a 100 foot range. Unlike other Logitech RF solutions, you don't have to tape a sensor to each of your components. You use the IR blaster and one or two of the mini blasters on each shelf of your cabinet. The Harmony 900 can control up to 16 devices and will sell for $399.99 when it ships in September.
Harmony, Logitech, remote control