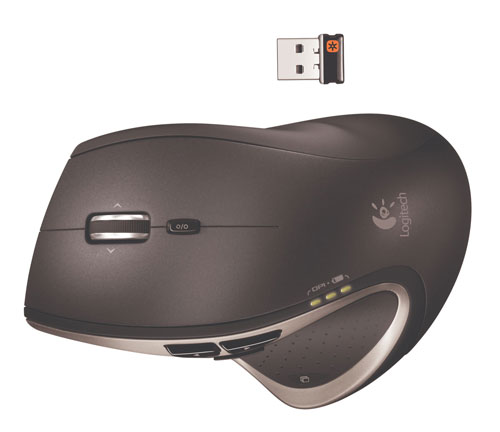 I am a big fan of Logitech peripherals and have several of them on my desk right now. I really like the line of Logitech mice that have the special scroll wheel that spins freely for scrolling long pages. This makes flying through websites and Word docs much faster.
Logitech has announced two new mice that not only feature that cool scroll wheel, but also have new Darkfield laser senor technology. The two mice are the Logitech Performance Mouse MX and the Logitech Anywhere Mouse MX. The Anywhere MX is a notebook sized portable mouse and the Performance is a full-size desktop mouse.
Both mice ship with the new Logitech unifying receiver. The Darkfield technology promises to allow the mice to track on any surface, including glass. The only catch is that the clear glass must be at least 4mm thick. Logitech says that 40% of homes have highly reflective surfaces where most mice simply won't work and these two new mice will. The Performance mouse sells for $99.99 and the Anywhere mouse sells for $79.99. Both mice will be available this month.
Logitech, Mouse